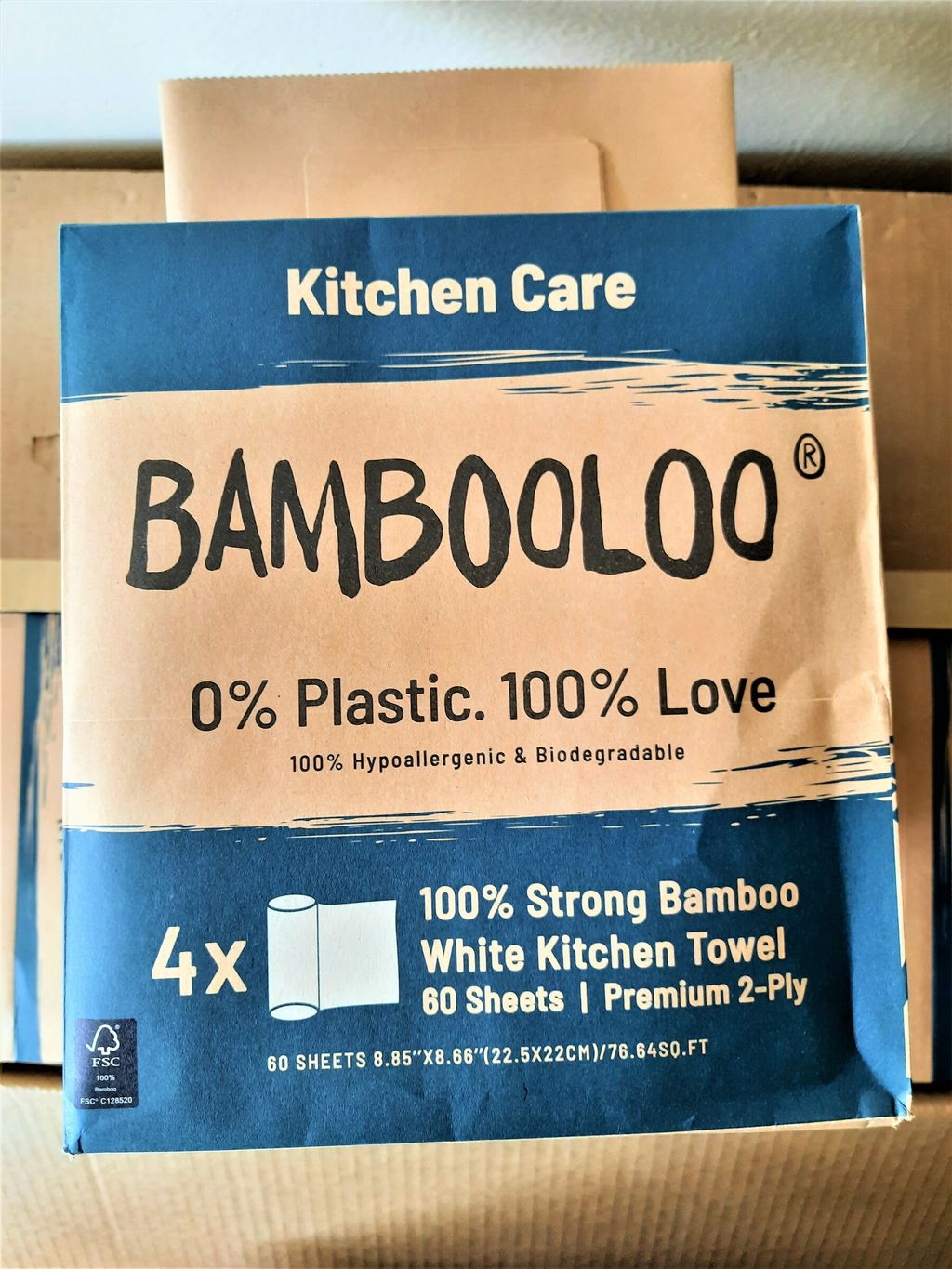 Bamboo Kitchen Rolls
1 x Bambooloo®100% bamboo pulp food safe grade Kitchen Roll Grabbag, 4 x 60 sheet, 2 ply rolls.
Bambooloo 100% Virgin Bamboo Pulp 2 ply food safe grade kitchen roll is soft, very strong, highly absorbent and BPA free.
100% sustainable and 100% biodegradable they are perfect for mopping up spills, draining oils from foods and won't stick to wet meat or fish.
Food grade, soft, strong, highly absorbent
100% sustainable
100% biodegradable
100% Bamboo
4 rolls per GrabBag
BPA free, antimicrobial, hypoallergenic
Ships FREE of plastic packaging
FSC Certified Bamboo
---